I've decided to answer one of the most pressing questions in the universe:
How much does a destination wedding cost in St. Thomas (I also discuss St. John)?
(For the answers to other profound questions I get from couples: 13 Things You Must Know About St. Thomas Weddings.)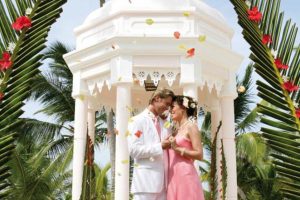 The Cost of Having Your Wedding in St. Thomas, Virgin Islands
There's a huge $ range for weddings in St. Thomas.  The cost depends on a ton of factors including number of guests, the resort you choose, flower budgets, food budgets you choose, etc.
But that's not a helpful answer.  You want specifics.
So…
…I'm going to lay out what a wedding will cost you in St. Thomas.
(For St. John you can find my packages here: St. John Wedding Packages.  Generally speaking, St. John is around 30-40% more expensive than St. Thomas.  It is a smaller island, takes longer to get to and is just all-around more exclusive since a lot of rich people live there.)
I think the best possible way to demonstrate the costs, I've come up with 2 hypothetical wedding scenarios:
1. The couple looking for an elopement-style wedding with no more than a few guests;
 and,
2. The couple traveling with 20 or more guests with a larger budget and vision.
*I also include a breakdown of transportation and accommodation costs at the end which apply to both Couple #1 or Couple #2.
Let's start with Couple #1: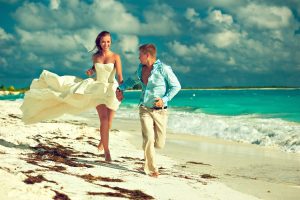 Elopement-Style Wedding Costs and Budget
Total Cost: $595
($695 for St. John)
Whether it is your 1st, 3rd or 5th marriage – if you want easy, affordable and simple – this is it.
The $595 price includes the following essentials:
1. Marriage License Application – The Virgin Islands Superior Court charges a $200 marriage license application fee. You'll pay this amount when you apply for the license before coming to The Virgin Islands. (The marriage license forms and instructions are here: https://stthomasweddingofficiant.com/getting-married-st-thomas/)
2. Licensed Wedding Officiant/Minister – A Virgin Islands, court-approved, wedding officiant or minister. This is the person that will perform your wedding and ensure you are legally married!
Getting married in the Virgin Islands is no different than getting married anywhere else in the United States. After your wedding, the officiant will file your paperwork back at the courthouse and you are officially husband and wife!
Your officiant is also more than willing to take cell phone photos after the ceremony.
If you want just a little more for your wedding…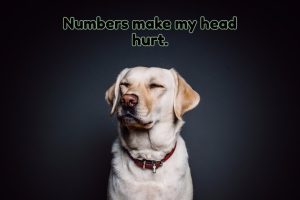 Total Cost: $1395
($1895+ for St. John)
By adding in a few basic wedding details, you'll still be keeping things simple and hopefully within your budget. 🙂
1. Marriage License Application
2. Licensed Wedding Officiant/Minister
3. Professional Photography – Photography typically includes about 50 images.
4. Bouquet and boutonniere – this would be a standard size bouquet which usually includes around 15-20 stems – of course this varies widely based on the types of flowers.
5. Site fee for many of the beach locations on island. Beach fees range from $100-$250.
Couple #2
Ok, you have decided you want to bring your family and friends along for the ride. Let's plan on 20 guests for your hypothetical wedding. This first option does not include a reception. Just the ceremony.
Total Cost: $2395
($2995 for St. John)
1. Marriage License Application
2. Licensed Wedding Minister
3. Professional Photography Photography typically includes about 50 images
4. Bouquet and boutonniere – – this would be a standard size bouquet which usually includes around 15-20 stems – of course this varies widely based on the types of flowers.
5. Arch with fabric and a tropical aisle
6. Champagne toast for you and your guests
7. Steel pan player or classical guitar or violin
8. Wedding Cake by the ocean! Includes cake with delivery and setup (cake table, table cloth, cake stand, cutlery, forks, plates and napkins)
9. White garden chairs or bamboo chairs for your guests
10. Site fee for many of the beach locations on island. Beach fees range from $150-$250.
So basically everything you need for your wedding!
There are of course lots of add-ons. Here are a few of the more popular ones:
Videography – $550+ – these videographers are pretty amazing these days. They'll come out and shoot about an hour of footage including the ceremony and cake and champagne and lots of making out. They'll edit all the footage down to the highlights and give you something to return to for the rest of your lives. So you can relive it over and over and over. For better or worse.
Hair and makeup – $100/service – you can choose to go to a salon and be pampered or you can have a stylist come directly to your room. Personally? Pour a mimosa, put on your bathrobe and let the stylist come to you.
Rum punch – $165 – you and your guests can get the party started as soon as you arrive on the beach. Nothing says "beach wedding" like some rum punch with your toes in the sand.
Ok, let's go all-in. Here's the breakdown if you wanted to go full wedding and reception mode.
For this hypothetical I've based it off my favorite spot on island for a beach reception – Sunset Grille. It's an amazing restaurant right on a gorgeous beach. Their team is fantastic. The food is good and the prices are right.
Total Cost for Wedding and Reception for around 20 people: $6,995
(St. John – I refer almost all of my groups to: Morgan's Mango, Drink! and 1864. They all have widely varying menus and options.)
This includes everything discussed above for your wedding ceremony. It also includes:
1. A Beach Buffet with an island inspired menu
2. 3 hours of open bar
3. Transportation for you and your guests to and from the wedding and reception
Reception costs can vary widely. Some of my couples will choose to do a restaurant, others go with a private caterer at their villa.
I've had groups staying at Sapphire Beach Resort and other villas prepare their own reception – Uncle Marty works the grill, Aunt Suzie makes her famous potato salad and everyone has a blast.
I've done weddings at Magens where after the ceremony they order a bunch of pizzas and have the ultimate beach day. (They charge around $30/pizza and $10/drink so you can get kinda do the math. :))
It really depends on what you want your day to look like and what your budget allows.
That hopefully gives you a pretty good idea of what your wedding day will cost you.
Unless you are coming on a cruise ship or plan on sleeping on a beach, you'll need a place to sleep off those rum-fueled dance parties.
St. Thomas has a ton of different accommodation options for all budgets/travel preferences.
 The Other Essential Costs of a St. Thomas Wedding
1. St. Thomas Hotels and Resorts
How much do you want to spend?
That's really the first question to ask yourself when choosing a St. Thomas resort. They run the gamut of budget-friendly to truly luxurious.
To get pricing I went on Expedia and looked at pricing for May 2022.
1. Mafolie Hotel – $224/night with taxes and fees
Mafolie sits on a hill overlooking downtown Charlotte Amalie in St. Thomas.  This is a boutique hotel, which is code for small and eclectic and a little odd.  The nearest beach is Magens Bay about 8-9 minutes away.  They do have a nice restaurant on property with spectacular views of town and sunsets.
2. Emerald Beach Resort – $260/night with taxes and fees
Just steps from the airport (you get used to the planes taking off and landing).  The resort is clean and the antithesis of a mega resort.  A great option for more budget conscious.
The beach and water are lovely.  They have lots of watersports/activities at the beach.
3. Bolongo Beach Resort – $387/night or $635/night for all-inclusive with taxes and fees
The beach is average but the resort is a fun and relaxing spot.  They have a bar and restaurant on site.  You'll to decide for yourself if an extra $250/night is worth it for the food and drink.
4. Margaritaville– $555/night with taxes and fees
I love this resort. Awesome swimming pools, with a swim up bar at the top pool. The rooms are all suites or better.
The restaurant is one of my favorites – it's as close to a TGI Fridays as we have on island.
The beach is average at best but a short 3 minute walk will get you to one of the most popular beaches on St. Thomas – Coki.  Coki has awesome snorkeling and Coral World Aquarium.
5. Ritz-Carlton – $899/night with taxes and fees
It's unfortunate the beach isn't better, otherwise this would be one of the best resorts in the Caribbean.  It's small and the water offshore isn't my favorite.  But, excellent restaurants and an Infinity pool soften the blow.  That and the kids pool area is pretty awesome.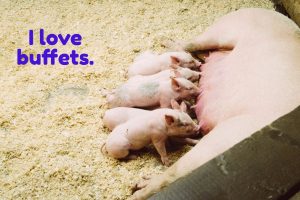 6. Sapphire Beach Resort – $250+/night with taxes and fees
This is my all-time favorite spot to recommend to my couples. Without laying out my entire case in favor of Sapphire, I'll give you the basics: it's on a great beach, all of the rooms have kitchens, it's close to everything and it's reasonably priced.
You have to book it through AirBnb.com or VRBO.com.
7.  Secret Harbour – $585/night with taxes and fees
A runner up to Sapphire Beach. I could repeat everything I said about Sapphire except it is a bit more expensive.
8. Limetree Beach Resort – $609/night with taxes and fees
A small and fantastic little resort.  Great restaurants, beautiful beach and lovely resort grounds.  
These are condos, so the units are much larger than a hotel room.  And they have kitchenettes (blenders are included :)) to save on the costs of not having to eat out for every meal.
9. Bunker Hill Hotel – $153/night with taxes and fees
This is the outlier. In the past I would never have recommended it as an option. But my wife and I started having dinner there (Sugar Cane Grille) and absolutely fell in love with the views and friendly staff.
The hotel is right in downtown Charlotte Amalie. Again, this is not an option for everyone, but I think if you are on an insanely tight budget, this is your best bet.
So to come to St. Thomas and stay at an island resort for a week you're looking at between $1,500 – $2,500 for most of the hotels.  If you have flexibility in your travel dates and don't mind doing a little leg work, I'm sure you can do even better on these rates.
A Villa is a Great Option for Smaller Wedding Parties
There are tons of villas that can host your entire group, just the couple, a wedding and a reception.  If you have a group joining you on your vacation/wedding why not share a massive villa with them?  That way you get to hang out together the entire trip.
Villas in many ways far surpass the value of staying at a resort.
A typical 4-bedroom villa might cost  – $5,600 for 7 nights.  Assume it sleeps 8 people.  That means each room costs $200/night ($800/night for villa divided by 4 rooms).  And you don't have to pay $10/drink at the pool bar.  You can make your own!
And most villas will have a full-size kitchen, a pool, some have private beaches, patios, decks, etc.
There are tons of villas of all sizes and prices on St. Thomas.  Check out VRBO.com or AirBnb.com .
2. Miscellaneous Destination Wedding Costs
1. Transportation
Taxis in St. Thomas charge per person per route.  So on the day of your wedding, if you want to provide transportation for your guests it could look like this:
10 guests staying at Bolongo Bay traveling to Lindquist Beach would be approximately $10/person each way.  So a total of $200 roundtrip.
Rental cars are always an option – Budget and Avis charge in the neighborhood of $110/day with taxes and fees.
2. Site fee
Several beaches in St. Thomas charge a site fee to host a wedding.  Magens Bay and Lindquist Beach are maintained by the park system and require a site fee of $250.  They also charge $5/person for an entry fee.
Sapphire charges $100+ depending on the group size.
Limetree charges $150.
Conclusion
I started this article to give you the answer to a simple question – the cost of a St. Thomas wedding at various beach and resort locations.
But just giving a list of prices only tells part of the story.  I wanted to give you a little context for each of the options.  As you can see there are huge differences between the various resorts and wedding packages based on your needs and group size.
At least you are now armed with the information and you can decide where to spend your wedding budget.
And, if you decide you want to book your wedding through the resort, you can still book me as your officiant.  Just ask for "Island Mike"!