Crap.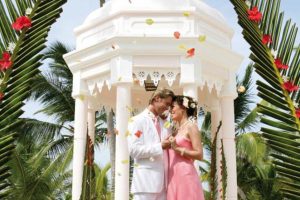 I hate to be the bad guy.
I started this article to answer a question I get from a lot of couples.
How much does a destination wedding cost in St. Thomas?
(I answer a few other questions I get from couples in 13 Things You Must Know About St. Thomas Weddings.)
So when I started to write this article, I had the best of intentions – to provide useful and (hopefully) entertaining information.  But no matter how hard I tried, it felt like the article was coming across as an attack (as you'll see as the article progresses.)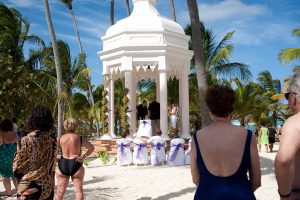 So, please forgive me if I appear fiesty or combative.
Having given the disclaimer, let the smackdown begin!
The Cost of Having Your Wedding in St. Thomas, Virgin Islands
There's a huge $$ range for weddings in St. Thomas.  The cost depends on a ton of factors including number of guests, the resort you choose, the vendors you choose, etc.
But that's not a helpful answer.  You want specifics.
So…
…I'm going to lay out the costs for a St. Thomas wedding.
(I have neglected St. John but it is not for lack of love of the island.  As of today there really isn't a resort that offers  wedding services.  You can find my packages here: St. John Wedding Packages.)
In this article, I'm going to focus on 2 areas for determining the cost of a wedding in St. Thomas:
1. The cost of a beach wedding ceremony, and
2. Other expenses for your destination wedding.
Budget For Your St. Thomas Wedding Ceremony
For the sake of this discussion, I'm going to focus on a wedding package that includes at least the following:
1. Wedding Officiant
2. Photography
3. Bouquet and boutonniere
4. Unlimited email and/or phone support/consultation/planning
5. A beach location
*There are slight variations between the different packages, but for the most part I tried to compare apples to apples.
Now let me save you the suspense, here are all the numbers you need to make an informed decision:

*All prices and packages were taken from the respective websites of each resort or vendor.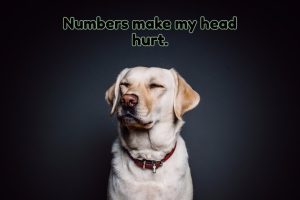 The chart is meant to present just the facts ma'am.
What follows is a little commentary and context to provide some flavor to the chart.
I've performed weddings on every stretch of sand in St. Thomas, so I do have a few opinions.
And by the way, none of my opinions should be taken too seriously or should replace your own research.  Maybe you can find some better, less biased, more reliable information on Yelp or TripAdvisor. 😉
Cost of Wedding Packages in St. Thomas
(Check out my picks for the best hotels in St. Thomas.)
1. Bolongo Bay Beach Resort Wedding Package
Wedding Package Cost: $2,100
Includes:
Unlimited Phone and Email Support
Wedding Officiant
Bamboo Arch
Photography
Bouquet/boutonniere
Champagne
Wedding T-shirts
        Cake +$65
Choice of wedding location? On Bolongo Beach Only
Bolongo Bay Resort is a family-owned hotel sitting just at the edge of the beach on Bolongo Bay.  They have about 70 rooms.   The beach is small-to-medium sized and is mostly inhabited by beach lounge chairs.  Sitting right on the beach are the remains of Iggie's, a bar/restaurant destroyed in the 2017 hurricanes.
There is a permanent bamboo arch on the beach used for weddings.  The arch sits in the middle of the beach between the lounge chairs.  If you book through the resort they will rake the area around the arch.
When I perform weddings at Bolongo Beach, I always have my couples meet me to the far right of the beach where it's quieter or on the far left where there are some rocks.  The beach turns a little pebbly, but it feels a little more private.
There are usually 2 wedding planners on staff that assist with the wedding if you book through the resort.  Bolongo is a high-volume resort that often hosts 2-3 weddings a day.  The resort also hosts many cruise ship weddings.
The resort charges a $1,000 non-refundable deposit.
2. Sugar Bay All-Inclusive Resort Wedding (CLOSED FOR RENOVATIONS THRU 2022)
🙁
Wedding Package Cost:
Unlimited Phone and Email Support
Wedding Officiant
Bamboo Arch
Photography (40 images)
Bouquet/boutonniere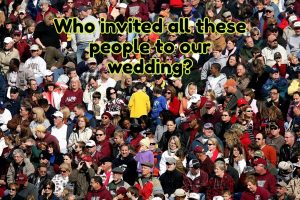 Sugar Bay is the only true, all-inclusive resort in St. Thomas.  I love all-inclusives.  Eat and drink all you like.  Sure, you pay for it, but there's something about not having to reach for a wallet or sign room charge receipts.
The beach at Sugar Bay is pretty small.  The views are spectacular but the space between the lounge chairs is minimal.  And as with most of the resorts, if you plan on having a beach wedding on the property with me, I'll almost insist on a morning wedding.
And by morning I mean before 10 am.  After that, all bets are off as the beach fills up.  I used to occasionally suggest sunset weddings at the smaller resorts, but found the remaining resort guests to be a little too "friendly".
Anyhow, Sugar Bay has a 2-3 wedding planners on staff to assist if you book your wedding with them.  They do a lot of weddings, but most of the couples that I work with that are staying at Sugar Bay, I suggest choosing another beach.  (One of the most beautiful beaches in the Caribbean is 2 minutes away – Lindquist Beach).
3. Emerald Beach Resort Wedding
Wedding Package Cost: $995
Unlimited Phone and Email Support
Wedding Officiant
Photography +$350
Bouquet/boutonniere +$100
6″ Cake +$65
        Assistance with marriage license +$99
Choice of wedding location?  On Emerald Beach Only
Just a short walk from the airport, Emerald Beach Resort is a local favorite.  A picturesque beach with 2 resorts on it, so it can get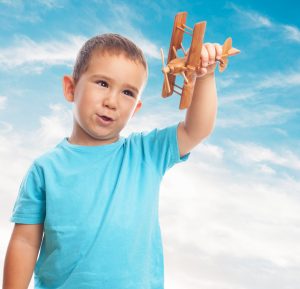 a bit crowded during the middle of the day.
The water is some of the clearest and most lovely on St. Thomas.  The biggest complaint I have about the beach is the fact that only 500 feet away jets take off and land at the airport.
The beach, Emerald Beach, is one of the longer beaches on St. Thomas.  It has wonderful sand and the water is some of the clearer and calmer on island.
For weddings, I like to head down to the right side of the beach where there are sea grape trees.  It also tends to be a little quieter.
If you are looking for a quick, small elopement, you can get away with sneaking in the ceremony between takeoffs and landings, but otherwise, I suggest a quieter beach (or again doing it early in the morning).
4. Ritz Carlton Beach Wedding
Wedding Package Cost: $4,000
Unlimited Phone and Email Support
Wedding Officiant
Bamboo Arch
        Photography
Bouquet/boutonniere
Courthouse stop
Choice of wedding location? On the resort beach only.
(For additional charge you can use the gazebo.)
The Ritz-Carlton is the most luxurious hotel on St. Thomas.
If you are going to have a wedding on the resort, I would recommend you pay extra for the gazebo.  The beach is too busy and full of distractions.  Their smallish beach is covered with cabanas, beach chairs and watersport gear.
My couples staying at the Ritz almost always opt for Lindquist Beach.  It's less than 10 minutes away and gorgeous!
If you do want to have the wedding on the Ritz beach, there's a lovely sea grape tree just steps from the water…really the only decent spot on the beach.
5. St. Thomas Wedding Officiant (aka Island Mike)
Wedding Package Cost: $1,095
Unlimited Phone and Email Support
Wedding Officiant
Bamboo Arch
Photography
        Champagne
Bouquet/boutonniere
Cake +$65
     Choice of wedding location?  YES!  Any beach on the island, even at your resort (all beaches on St. Thomas are public).
Well, would you look at little ol' me.  Going up against the big dogs!  Who doesn't love an underdog, a true Cinderella story.
I have performed weddings at just about every beach in St. Thomas.  And it may not be politically correct to say, but they are not created equal!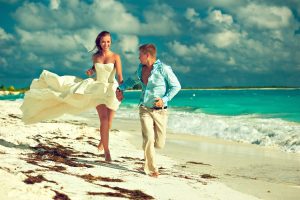 That's why I don't limit my couples to a resort beach.  Almost all the most beautiful beaches are off the resort.
(Sapphire Beach is the only resort beach I regularly recommend.)
By the way, did you know that there are only a couple beaches that face West if you want a true sunset ceremony?
Or that there's a beach so beautiful, it was used in all those Corona commercials?
On the other hand, some of my couples want to roll out of bed at their hotel and take a few steps to the beach.
Great!  I'll be there waiting outside your room (not in a creepy way).  I perform weddings at every resort beach on St. Thomas (all beaches on St. Thomas are public).
But most of my couples like to pick the most beautiful beach for their wedding…I mean you did travel all the way down to the islands for a destination wedding on a Caribbean beach.
What Will a St. Thomas Destination Wedding Cost Me?
This is an entirely different question than what I discussed above.  The wedding ceremony is just the time before, during and after the moment when you say "I do".
But there are a few other considerations for your St. Thomas destination wedding.
1. The Costs of a St. Thomas Hotel or Resort
How much do you want to spend?
That's really the first question to ask yourself when choosing a St. Thomas resort.  They run the gamut of budget-friendly (there are some really cheap options, but please call me before you book because cheap usually means unpleasant) to truly luxurious.
I went on Expedia and planned a hypothetical trip for mid-April 2021.
(I figured most Mid-Westerners and North Easterners would love to escape the last of the winter chills.)
1. Mafolie Hotel – $275/night
Mafolie sits on a hill overlooking downtown Charlotte Amalie in St. Thomas.  This is a boutique hotel, which is code for small and eclectic and a little odd.  The nearest beach is Magens Bay about 6-7 minutes away.  They do have a great restaurant on property.
2. Emerald Beach Resort – $224/night
Just steps from the airport (you get used to the planes taking off and landing).  The resort is clean and the antithesis of a mega resort.  A great option for more budget conscious.
3. Bolongo Beach Resort – $248/night or $492/night for all-inclusive
The beach is average but the resort is a fun and relaxing spot.  They have a bar and restaurant on site.  You'll to decide for yourself if an extra $250/night is worth it for the food and drink.
4. Margaritaville– $371/night
I love this resort.  It's as close to a mega resort as we have on St. Thomas.  3 large swimming pools, a large beach, a half dozen restaurants and bars…this is where I go for long weekends to get away. 🙂
The beach is long and has plenty of room, but the water is rough and not that great for snorkeling, I guess you can't have it all.
5. Ritz-Carlton – $546/night
It's unfortunate the beach isn't better, otherwise this would be one of the best resorts around.  It's small and the water offshore isn't my favorite.  But, excellent restaurants and an Infinity pool soften the blow.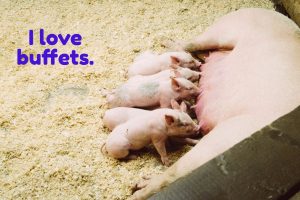 6. Sapphire Beach Resort – $250/night
Again, this is an all-inclusive resort with all you can eat and drink package included in the price.  One of the worst resort beaches you'll find on island.  But, they also have one of the best pools on island…with a swim up bar.  Who needs a beach anyway.
So to come to St. Thomas and stay at an island resort for a week you're looking at between $2,000 – $4,000.  If you have flexibility in your travel dates and don't mind doing a little leg work, I'm sure you can do even better on these rates.
A Villa Might Be a Better Option for Smaller Wedding Parties
There are tons of villas that can host your entire group, just the couple, a wedding and a reception.  If you have a group joining you on your vacation/wedding why not share a massive villa with them?  That way you get to hang out together the entire trip.
Villas in many ways far surpass the value of staying at a resort.
A typical 4-bedroom villa might cost  – $5,600 for 7 nights.  Assume it sleeps 8 people.  That means each room costs $200/night ($800/night for villa divided by 4 rooms).  And you don't have to pay $10/drink at the pool bar.  You can make your own!
And most villas will have a full-size kitchen, a pool, some have private beaches, patios, decks, etc.
There are tons of villas of all sizes and prices on St. Thomas.  Check out VRBO.com or AirBnb.com .
2. How Much is a St. Thomas Marriage License?
The Marriage License and Application is $200.  Some of my couples decide to save the time and money and get married on paper back home.  Either way, it is a required expense if you want to make the whole thing legal.
3. Miscellaneous Destination Wedding Costs
1. Transportation
Taxis in St. Thomas charge per person per route.  So on the day of your wedding, if you want to provide transportation for your guests it could look like this:
10 guests staying at Marriott Frenchman's Reef traveling to Magens Bay would be approximately $10/person each way.  So a total of $200.
2. Site fee
Two beaches in St. Thomas charge a site fee to host a wedding.  Magens Bay and Lindquist Beach are maintained by the park system and require a site fee of $100.  They also charge $2/person for an entry fee.
3. Reception
I won't even touch on receptions in this article…mainly because receptions are so varied.  I will be working on an article for receptions in the near future.  For now, know that you can have a boxed lunch beach reception for less than $30/person, a beach BBQ for around $50/person or a full-on, sit-down, plated dinner for $150/person.  Alcohol, beverages are separate.
So for now, I'm punting on this one and going to simply ask you to contact Amber if you want to get detailed pricing 340-642-0195. Tell her I sent you.
Conclusion
I started this article to give you the answer to a simple question – the cost of a St. Thomas wedding at various beach and resort locations.
But just giving a list of prices only tells part of the story.  I wanted to give you a little context for each of the options.  As you can see there are huge differences between the various resorts and vendors.
At least you are now armed with the information and you can decide where to spend your wedding budget.
And, if you decide you want to book your wedding through the resort, you can still book me as your officiant.  Just ask for "Island Mike"!