St. Thomas Wedding Planner & Officiant
About Island Mike Weddings
Every superhero has an origin story. Here's mine: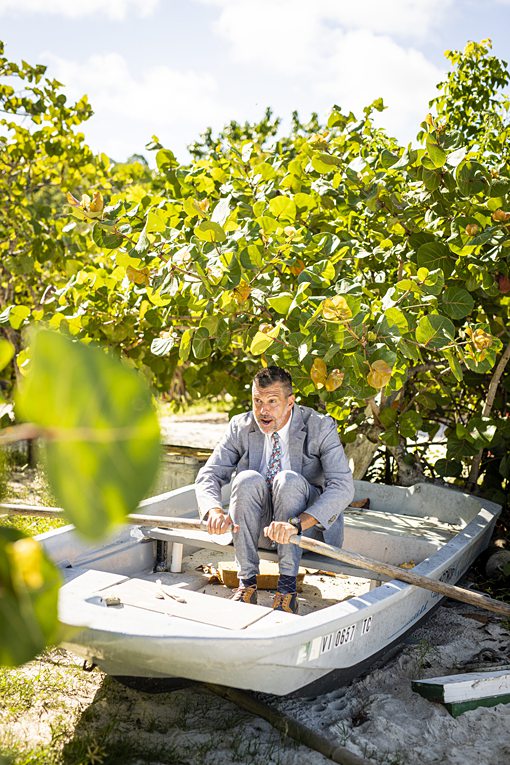 Donkey Years Ago: I Realized Weddings Are More Fun Than Jury Trials
I was working as a trial attorney, and while I loved the work, I'll be honest, it was a daily grind. At a good friend's wedding, I struck up a conversation with their professional officiant and had a realization: EVERYONE WANTS TO BE HERE.
Think about it. Weddings are festive, everyone is happy, and excitement is all around.
And then I went back to my desk job and looked around at my broom closet which had been converted into an "office". But at least I had court days, although as much as I enjoyed that part of my work, let's keep it real – no one wants to be there.
In a trial, the 2 parties don't want to be there, the jury certainly doesn't want to be there and usually, the judge would rather be on a golf course.  But at weddings, everyone is excited and happy to be there.
So I got ordained and started performing weddings for friends, family, and the occasional few backyard elopements. As word spread, I soon found myself booked almost every weekend.
I had a good thing going – all the bridemaids I could dance with and cake I could eat. But that all ended when I was offered a position with the Department of Justice in the Virgin Islands – and how could I say no to that? So I packed my bags and headed to the Caribbean for my island adventure.
Once settled on the island, I started performing ceremonies on weekends again. Here I was, living on an island, thinking it was my best life. But at the end of the day, an office job with a view of the beach is still an office job.
Turns out jury trials aren't fun to be at in the Caribbean either.
So I quit my job and decided to give my full-time attention to being a beach bum, performing weddings on our beautiful beaches. And now, when I go to "work", everyone wants to be there. So I look forward to hearing from you and would love to help you plan your dream wedding.