BECAUSE EVERY HERO HAS ONE.

Donkey Years Ago: I Realized Weddings Are More Fun Than Jury Trials
I was working as a trial attorney, and while I loved the work, I'll be honest, it was a daily grind. At a good friend's wedding, I struck up a conversation with their professional officiant and had a realization: EVERYONE WANTS TO BE HERE.
Think about it. Weddings are festive, everyone is happy, and excitement is all around.
And then I went back to my desk job and looked around at my broom closet which had been converted into an "office". But at least I had court days, although as much as I enjoyed that part of my work, let's keep it real – no one wants to be there.
In a trial, the 2 parties don't want to be there, the jury certainly doesn't want to be there and usually, the judge would rather be on a golf course.  But at weddings, everyone is excited and happy to be there.
So I got ordained and started performing weddings for friends, family, and the occasional few backyard elopements. As word spread, I soon found myself booked almost every weekend.
I had a good thing going – all the bridemaids I could dance with and cake I could eat. But that all ended when I was offered a position with the Department of Justice in the Virgin Islands – and how could I say no to that? So I packed my bags and headed to the Caribbean for my island adventure.
Once settled on the island, I started performing ceremonies on weekends again. Here I was, living on an island, thinking it was my best life. But at the end of the day, an office job with a view of the beach is still an office job.
Turns out jury trials aren't fun to be at in the Caribbean either.
So I quit my job and decided to give my full-time attention to being a beach bum, performing weddings on our beautiful beaches. And now, when I go to "work", everyone wants to be there. So I look forward to hearing from you and would love to help you plan your dream wedding.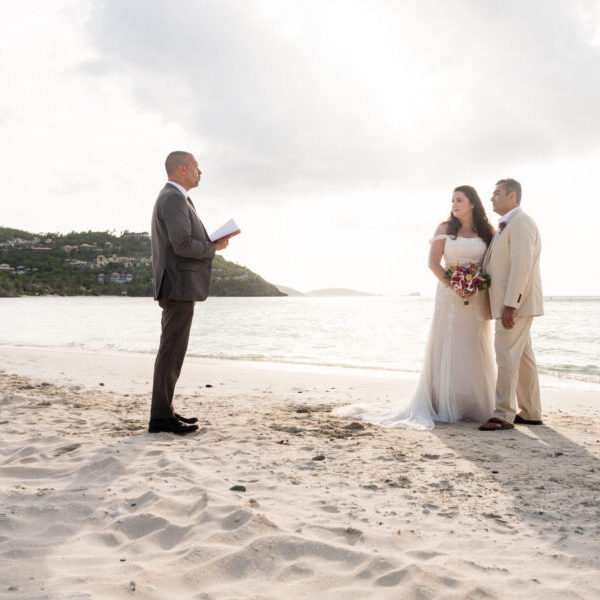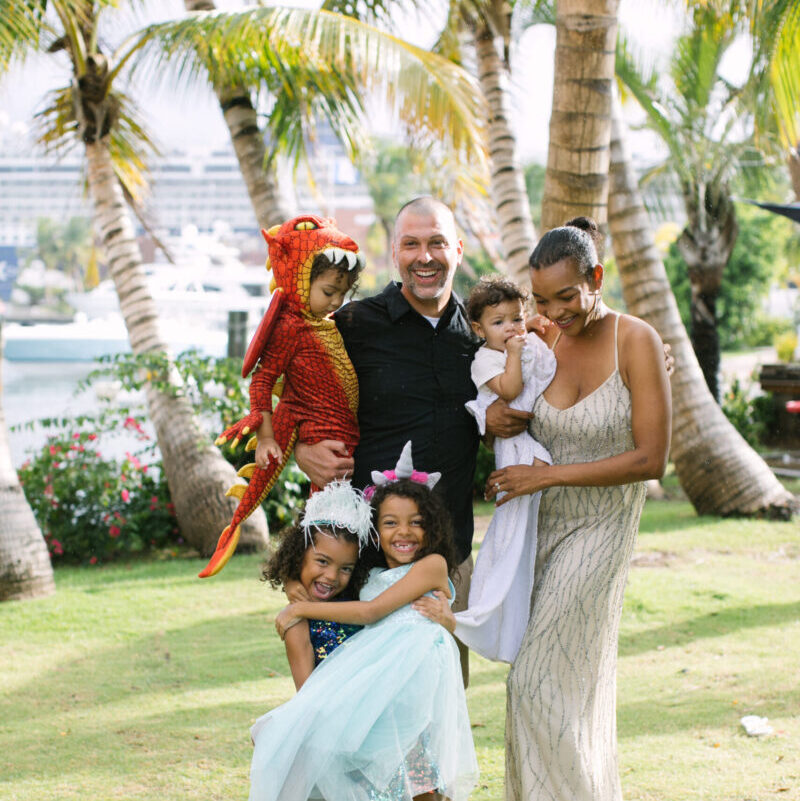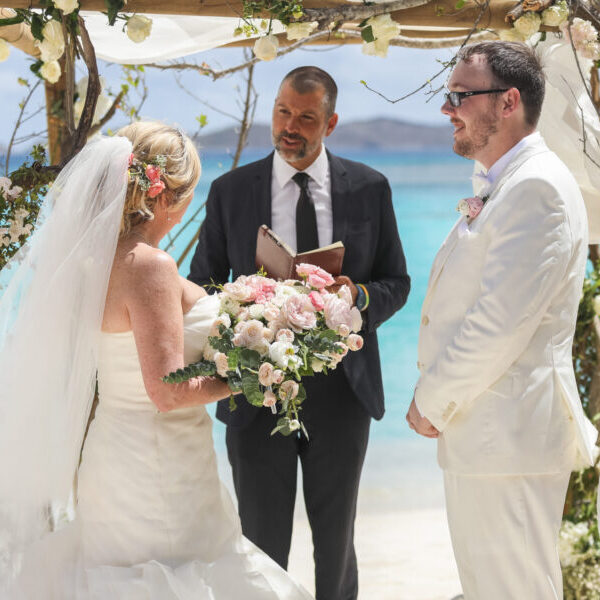 My kind of wedding mixology.
I'm Island Mike. And I'm here for one reason, and one reason only: To give you the easiest, most beautiful, and most affordable wedding in paradise. Actually, I'm also here because I look good in a suit. JK.
My wedding packages are designed for couples who want to get married or renew their wedding vows without having to worry about a thing. So whether it's just the two of you coming down for a simple elopement or you're bringing all of your family and friends, my team and I are here to take care of you.
"Mike is the most easy-going person you will find to run your wedding. And truly, he runs the show. I am SO GLAD we found him.
Our day was perfect (yep, the P word) and I wouldn't change a thing. Just trust Mike and sit back and relax. He made everything easy."
Ana + Sonny
"Mike made everything so easy (almost too easy). We were nervous planning a wedding in a place we had never been, but he made it all so enjoyable. 
We sent him some inspiration pictures and he took it from there. His guides walked us through the every step for planning. Everything was wonderful."
Kalee + Jason
"Mike took care of all the details so that when we arrived from Iowa, all we had to do was show up and everything was ready to go!
Top notch! Mike was such a great guy to work with! Our wedding was everything we imagined it would be. Thanks again Mike!"
Darcy + Trent
Below are the ceremonies I use most often, but you are welcome to edit these ceremonies or create your own ceremony.  If you do make any changes, please let me know a few days in advance so that I have time to practice. Standard Non-Denominational Ceremony (religious)...
read more