Ahhhh, best laid plans…
So about 6 months ago I hired a designer and paid her $300 to design an infographic of all the best locations in the Caribbean for same-sex couples to get legally married. Check it out below.
At the time St. Thomas didn't allow legal same-sex weddings. Well, if you weren't living under a bridge, you probably know that the US Supreme Court recently legalized same-sex marriage in the United States.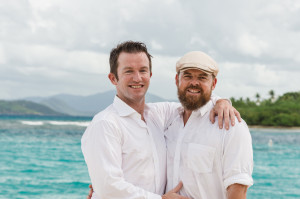 And since the United States Virgin Islands are a US Territory, we here in St. Thomas are now welcoming all same-sex couples to legally wed! Check out my St. Thomas wedding packages.
Meaning, my pretty little infographic below is no longer accurate. I will get to changing it soon enough.
But for now, know that the Virgin Islands are open for business and accepting marriage applications for gay and lesbian marriages.
The marriage application process in St. Thomas is extremely easy and straightforward. Check out this step-by-step guide for how to get married in St. Thomas.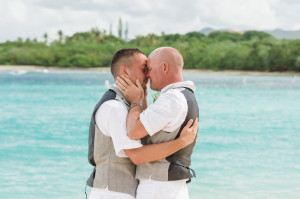 And once you decide that St. Thomas is where you want to host your destination wedding, check out all of the places to get married in St. Thomas.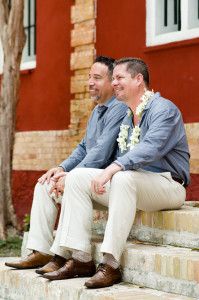 Over the years I've performed hundreds and hundreds of weddings and vow renewals in St. Thomas, Ohio and California.
Admittedly, I'm a little new to the same-sex wedding scene. 🙂 As of the date of this writing I've performed about 15 same-sex weddings. So, I'm still learning and welcome any input from my couples to ensure they have an unforgettable and heart-felt wedding ceremony.
(For example, "I now pronounce you husband and husband" still doesn't roll off the tongue as easily as "husband and wife", but I'm getting better!)
Anyhow, I wish you a fun and exciting wedding planning process and I look forward to hearing from you if you have any questions!